Rooms have been made in a wildlife spirit, the wood remaining constantly present as the forest legacy. Rational disposition and conception of the rooms give to the place the true comfort of a countryside home and its calm and relaxing feelings.
Each room is made of one king-size bed (180/200cm or 2 separated beds), has its own bathroom with Italian shower. The entire guest house is on one level and has a kitchen and an outdoor living room.
The Noce aux Loups
The Noce aux Loups bedroom will offer you a modern design and make you feel at home.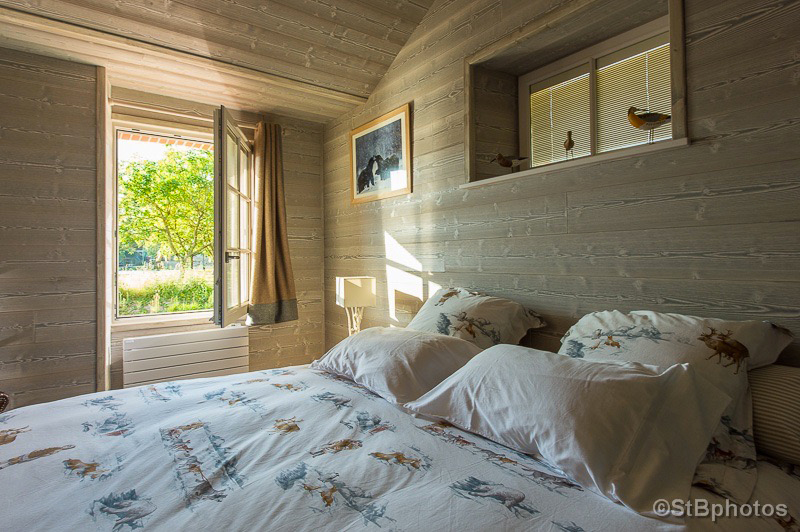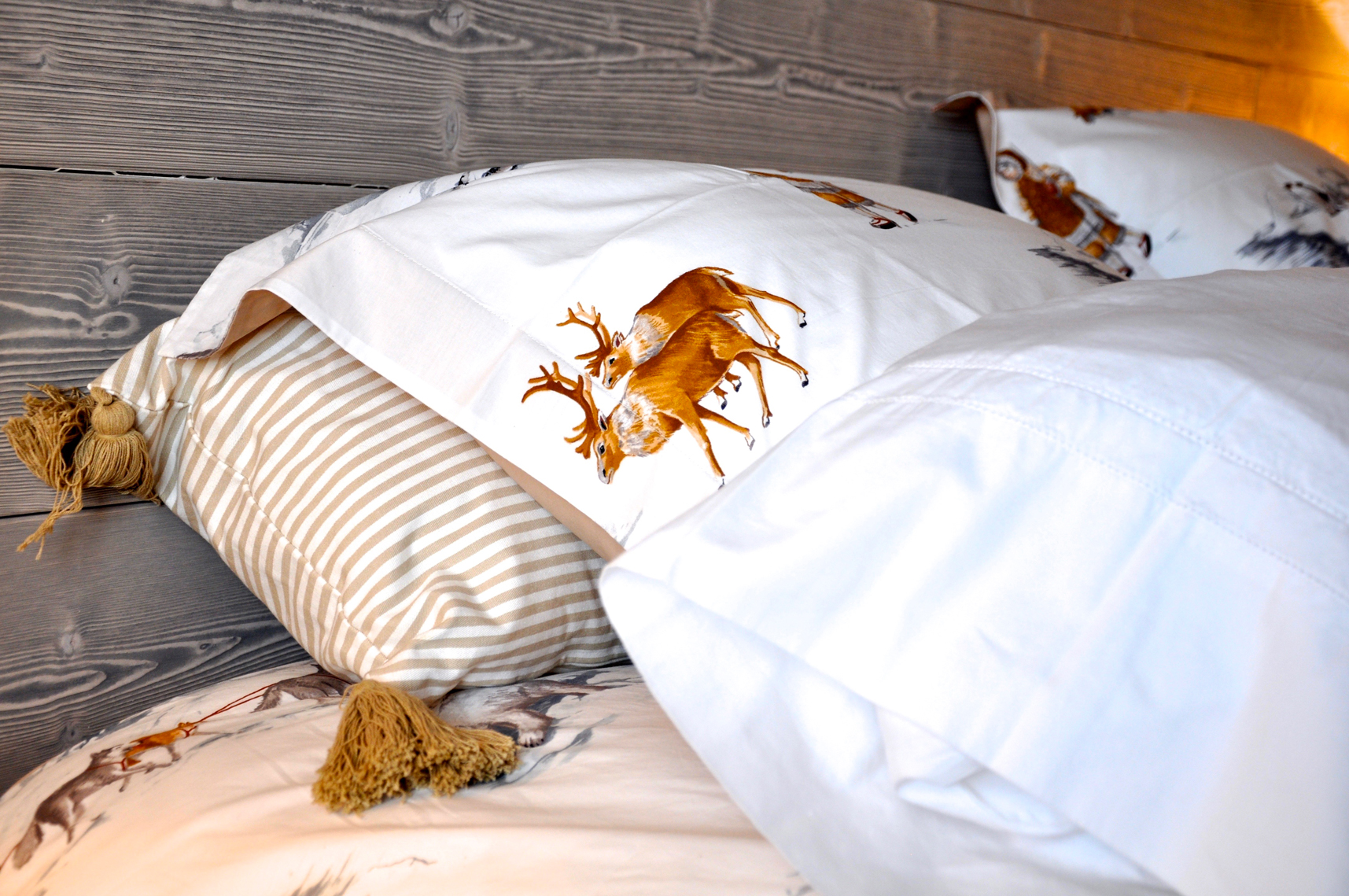 The Ronde des Fées
The Ronde des Fées bedroom made of natural wooden will remind you the charm and comfort of a lodge.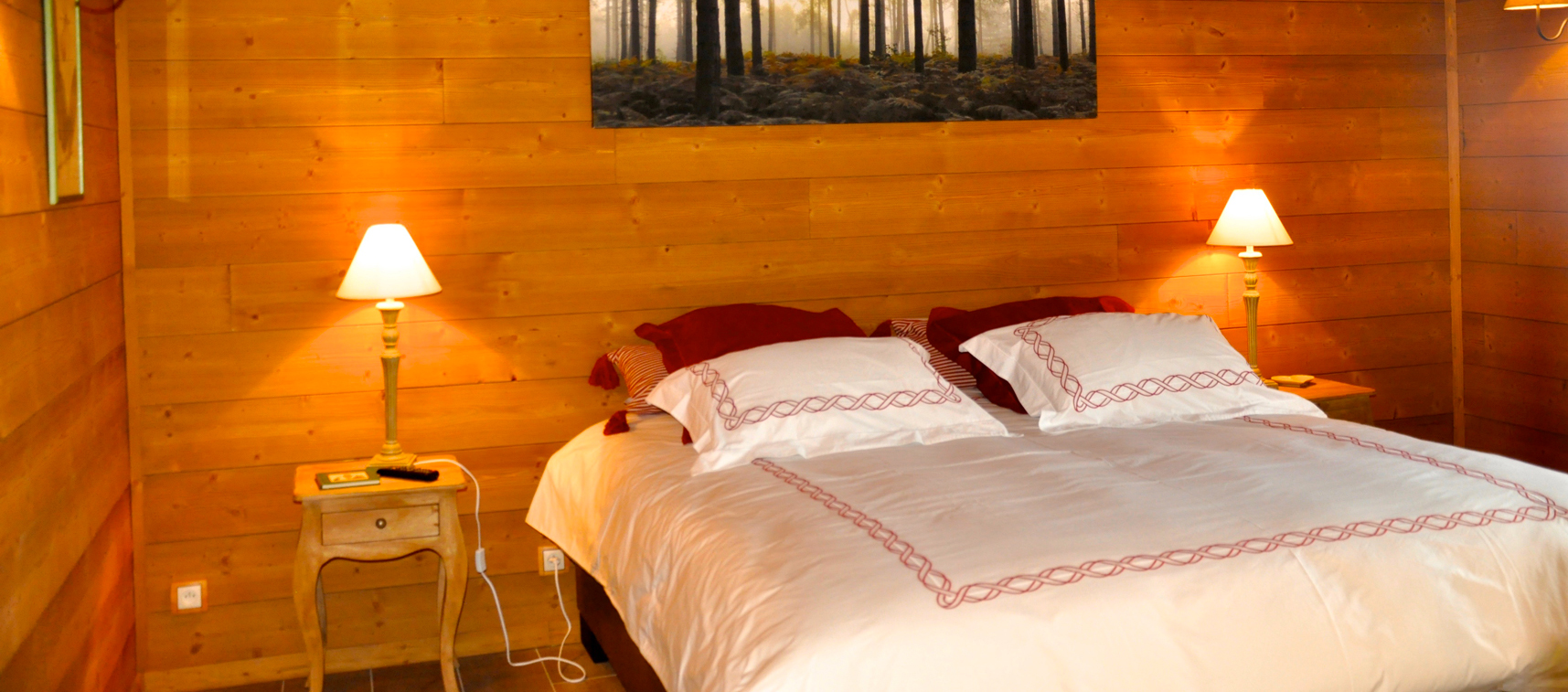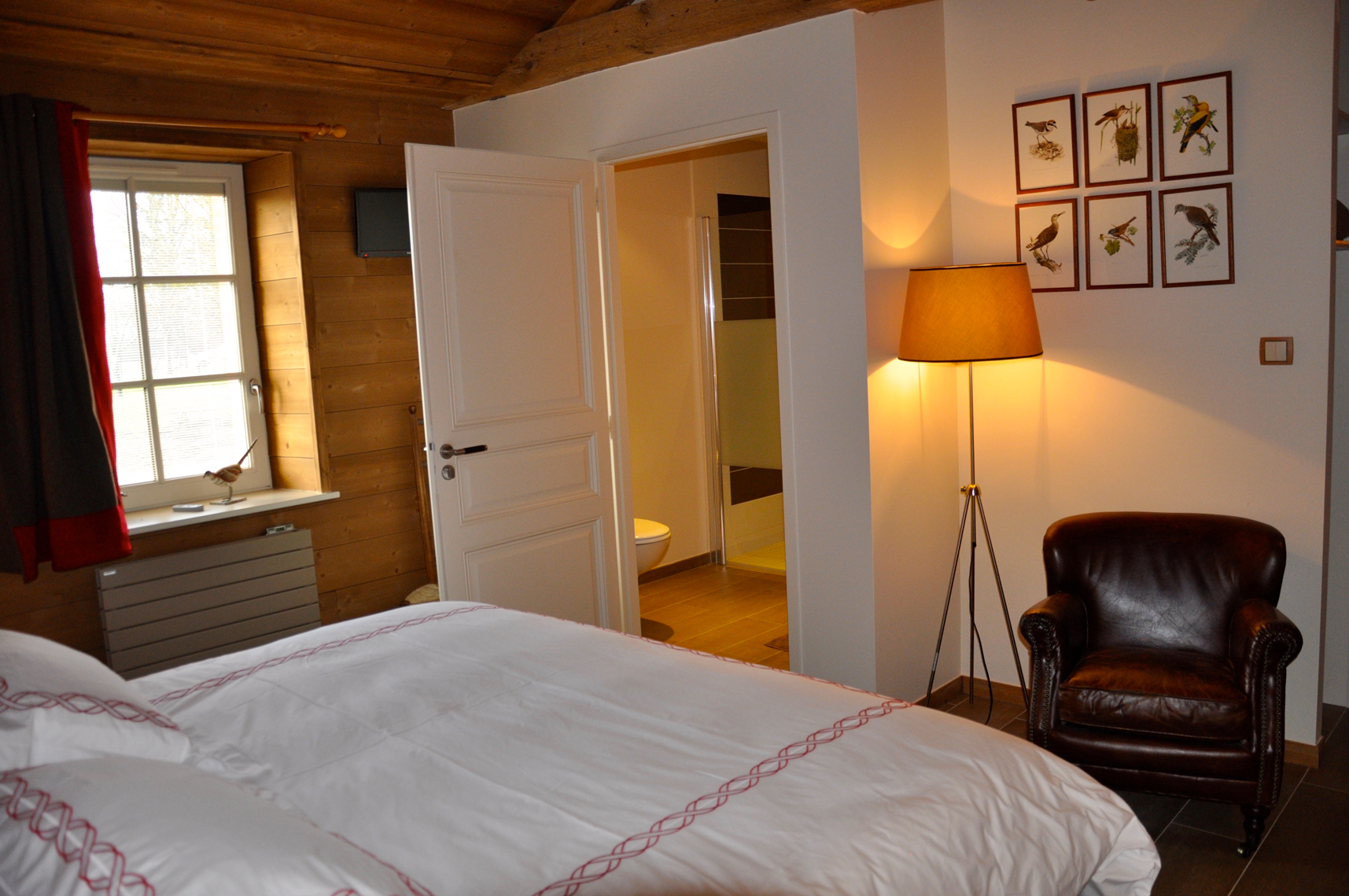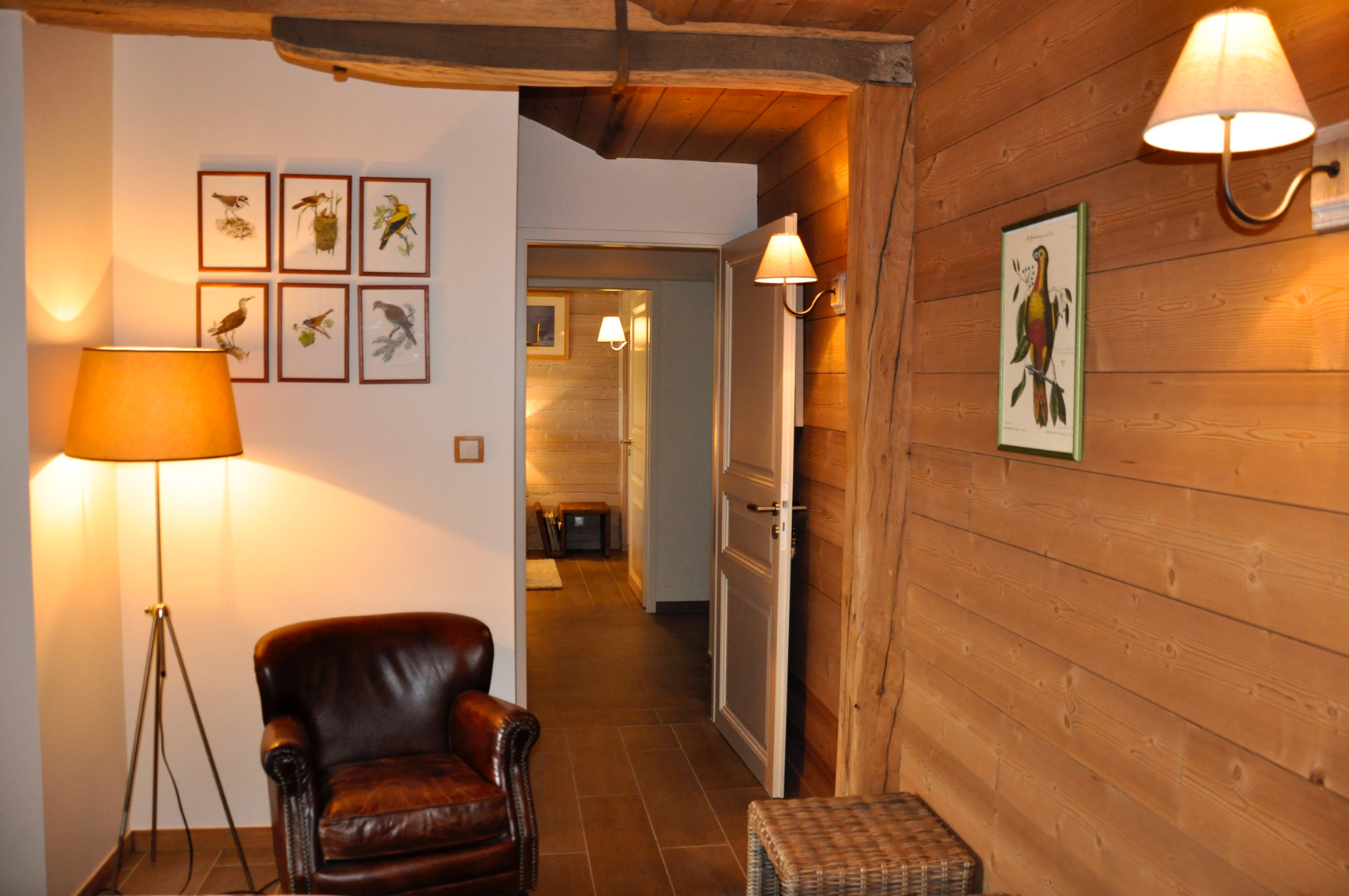 The Asphodèle
If you like skylights, the Asphodèle bedroom is your room. Plunged in natural light and with its white painted wooden walls, light reflects in the entire room.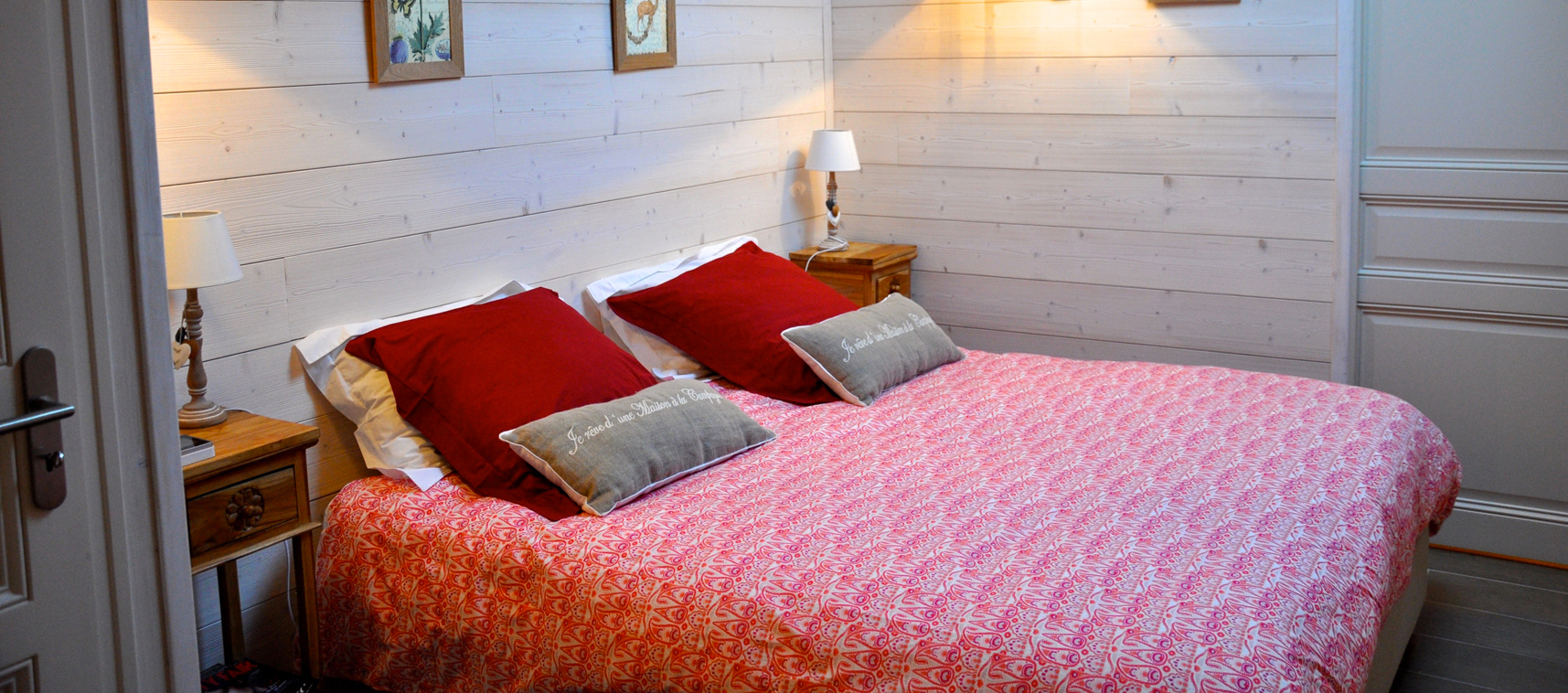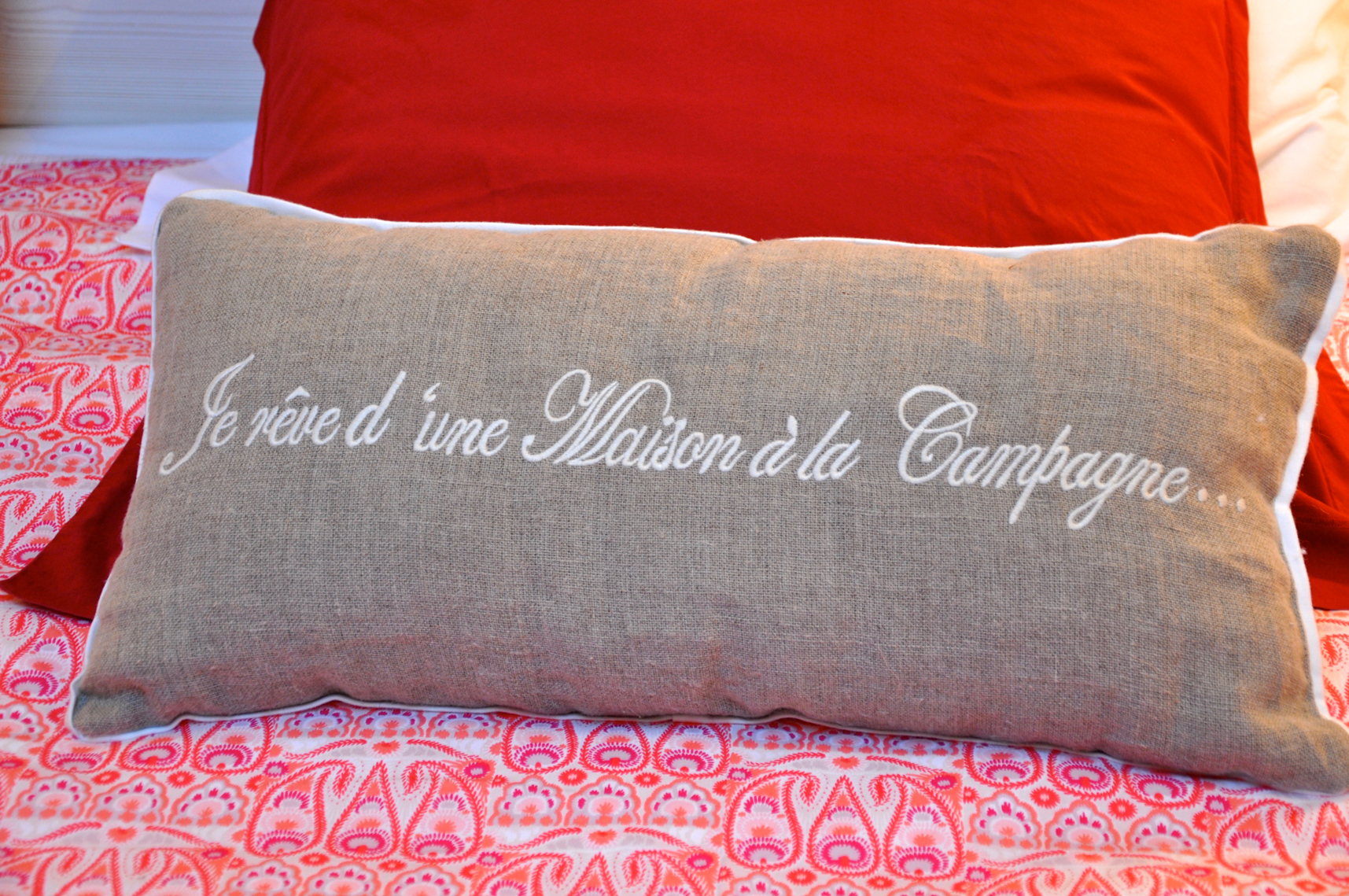 The Étang Vieux
Inspired by fishermen lodges, the Étang Vieux lets you enjoy a truly peacefulness and calm moment.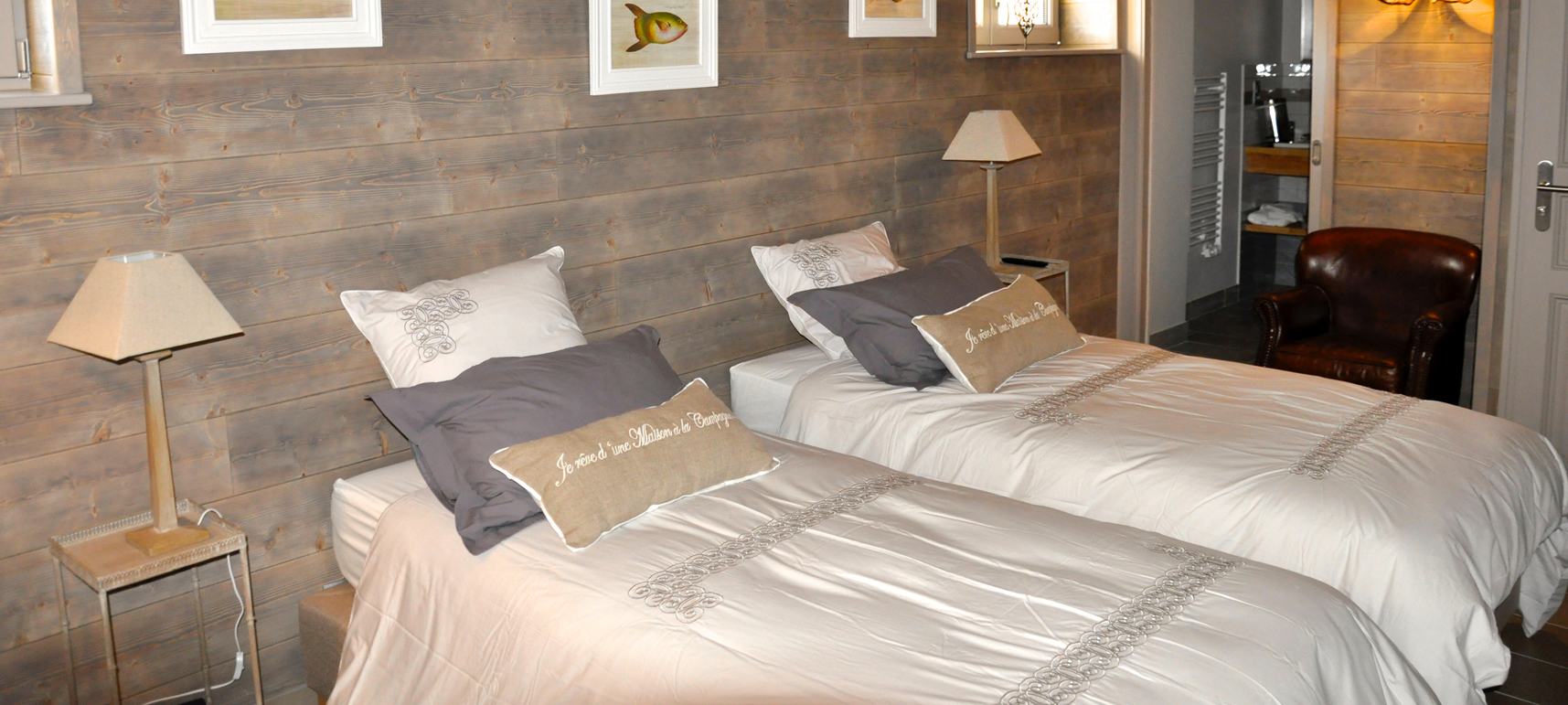 The Lodge
In the reception hall located at the entrance of the 4 rooms, a hearty breakfast is served with home-made and local products.